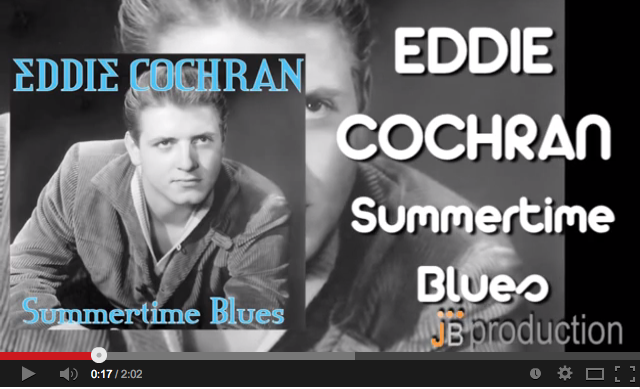 Twice in my life—one morning up at Machu Picchu and one afternoon at a Zen rock garden in Kyoto years ago—I had that exquisite present-moment sensation that these days I work (too hard I fear) at experiencing. More often it's the past/present/future all tied in one that has me in its grip: the past tugs, the future taunts. Spirit is no match for the weight of all things sense-related. Not necessarily a bad thing.
Something in the air today—a summery breeze, a whiff of wild roses, the Portuguese Water Dog whose bark is pure squeak toy—takes me back to a day not unlike this, summer 1997, and with it the memory of feeling like the worst mother in the world. There—I said it!
It was my daughter's first summer at sleep-away camp, also the summer she convinced us we really really really needed to get a dog, which became the bargaining chip for her not signing on for the full seven-week program. Visiting weekend rolls around quickly, we do all the parents' weekend activities, she doesn't want to leave.  Mama Bear has a quick consult with Papa Bear. Fine, we tell her, you can stay. But no dog. Let's face it—no family ever really gets a dog just for the kid(s). And if she really wanted a dog, all I wanted was a few weeks of her devoted attention to the new family pet.
Suffice it to say that it was a long drive home made longer by the thick silence. Next morning rolls around, I go out for a walk, burst into tears when I run into a friend whose daughter is at the same camp. I thought I'd done something terrible, taking my daughter home just when she was getting comfortable being away. My friend laughs, with empathy.
Gotta admire a girl who knows her priorities. I get back to the house and find my daughter already checking Penny Saver ads for adoptable dogs at nearby shelters (the Internet was not yet the go-to place for everything). The rest is history. Visits to a few different shelters and the Shepherd mix who would become known as Maggie insinuates herself into our lives. Never mind that my first choice was the very well behaved border collie-mix with two different-color eyes. Maggie was 'The One,' instant love the moment Sara laid eyes on her. As for me? No regrets. Ever.
I love summer—throw on a simple skirt or dress, slip into sandals, sit outdoors at a favorite French bistro sipping a martini. I don't get to the beach much anymore, but all it takes is a touch of humidity to bring it all back in a flash: the bus to Sheepshead Bay/Manhattan Beach with friends, the blankets spread on the sand, the tinny radio playing top 40s à la Dan Ingram or Scott Muni. The cooling feel and smell of Noxzema. Excursions all the more memorable in wallet-size B&W prints.  Statue of Liberty, 1963.
Nostalgia, by definition, is a yearning for something gone. Many lifetimes seem to have passed between my own teen years and now, but all my daughter has to do is write about her camp years and I'm there, the ritualistic parents' visiting weekend that punctuated each summer for five years. First things first: make sure to book the dog with the dog sitter; book a room at a B&B near camp; remind friends in the Boston area that we'd be stopping by on the way home. Pray for no rain, so that most of visiting weekend isn't spent indoors. I relished every minute of it.
Wasn't it yesterday?
Today I run into a neighbor at the supermarket. She can't help it when the tears start up, the husband who just stopped loving her. The house is sold, the divorce nearly complete. I give her a hug of comfort. She asks me to send regards, some of the neighbors we'd regularly run into on our walks—with the dogs (duh), great connectors that they are. One of those neighbors has Alzheimer's and may (or may not) remember the neighbor who sends regards.
I love summer, really I do, fleeting as it is. Freewheelin' days and natural tans. Fireworks and fireflies, burgers on a charcoal grill.
Music through the open doors, me in a chair on my deck. Listening.
I'm driving in the flats in a Cadillac car
The girls all say 'you're a worn-out star'
My pockets are loaded and spending every dime. . . .
A recent study re: How music makes baby team players makes me laugh. It seems that when you hold a toddler, moving rhythmically to a song—Twist and Shout, in the study—they learn something about coexistence and compassion. Another duh. It's not rocket science to recognize the power of music.  We may not sing camp songs on Facebook, but we share music, a connector as primal as it gets. We shares photos, thoughts, see me/hear me right now. Facebook may stretch the definition of 'friend,' but if you're one of mine, those status updates are reassuring:  I know what you're doing this day/this night/this summer.
Not so much those first years at camp for my daughter. I had to wait for hand-written letters, and so did she. Phone calls would come, but so would busy signals trying to get through. I think she was lucky to go to camp at a time when cell phones were not even part of the equation.
Time moves quickly/too quickly/even more so during summertime. Physicists have an explanation for this. Einstein's Dreams, Alan Lightman's exquisitely poetic rendering of how a genius like no other might have dreamed alternative scenarios of time, is a book I go back to again and again. I had the pleasure of sharing those visiting weekends with him, his wife, our daughters.
Yes, I love summertime, with its long days. Midsummer nights of dreaming and partying, nothing wasted about youth even if it (eventually) slips away.