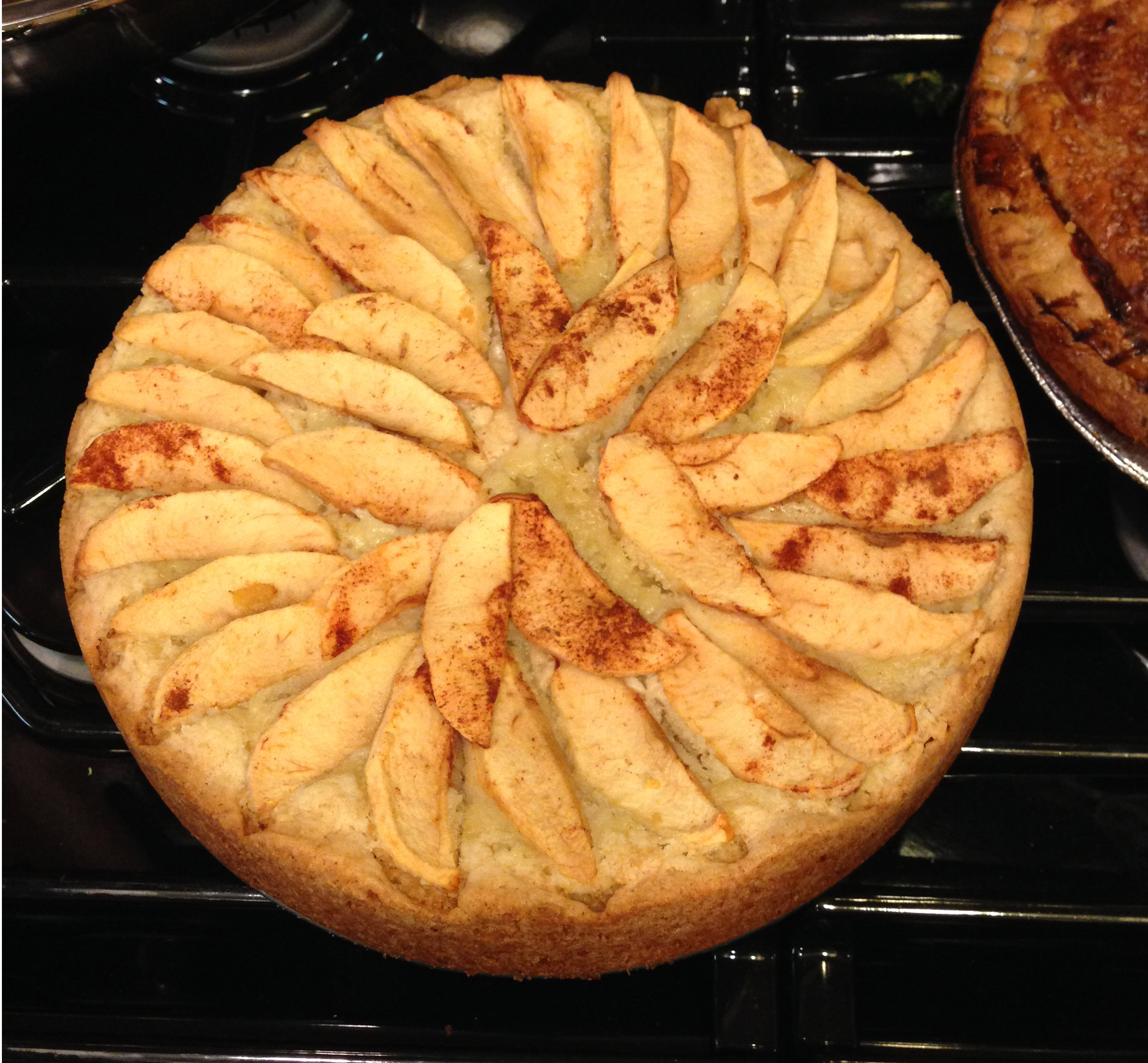 I don't do dessert . . . meaning, when I'm invited to dinner, I'm not the one you ask to bake. Not that I can't be counted on to choose some exquisite, mouth-watering delights from our local French pastry shop.
On the other hand, you want a brisket as good as it gets, come to my house for Rosh Hashanah in autumn (or Passover when springtime rolls around). I have a few other specialties in my repertoire. But a baker I'm not. Maybe
it's my lack of a sweet tooth—I was more of a vanilla ice cream kind of girl, with an appreciation for chocolate that extended to sprinkles on the cone; nothing rich ever appealed to me, and I was known to scrape whipped cream off birthday cake, though what's there not to love about a Charlotte Russe?
My mother did not bake; my aunt was supreme at it. Both were very good cooks, and the Jewish holidays were nothing if not a foodfest. Somewhere along the way we may have lost sight of the spirituality, but family spirit demanded we get together. And eat.
These days, holiday celebrations are a mix of family and friends.   Everyone wants to bring something, so I assign side dishes. And dessert. A good friend of mine makes a mean flourless chocolate cake. This year she indulged me with a home-made sponge cake as well. My sister-in-law puts her sweet stamp on a traditional favorite, chocolate mandelbrot.
The point? You'll never run short of dessert at any holiday gathering. Sometimes it can be over the top. A friend of mine always asks a cousin to bring just two or three desserts. The cousin can't help herself. She brings at least twice that amount. All those tortes and cakes and cookies set on a table after a full meal make for a beautiful piece of art. And even if I'm forever baffled by what would possess someone to bring the equivalent of a cake per person, esp
ecially when asked to cut back, who am I to judge what amounts to generosity of spirit? And maybe there's a metaphor behind it all: sweeten our world, sweeten our day.
The ten days between Rosh Hashanah and Yom Kippur are known as Days of Awe, intended for reflection and repentance.   We think of Rosh Hashanah as marking the Jewish New Year, though it actually coincides with the seventh month of the Hebrew calendar, which begins in springtime, with its Passover celebration. In a word, Rosh Hashanah calls up the creation of the world, and Passover the founding of the Jewish people. No matter how you slice it, they're seasonal celebrations. Tonight, observant Jews will have a big meal in preparation for a fast day. My level of observance has varied over the years, but I always fast on Yom Kippur and it has as much to do with connecting me to a tradition that is so much a part of me as it has to do with reminding myself that there are too many people in the world who go to bed hungry.
Fasting is a good thing to do for the body and the spirit. My body, with its fluctuating blood sugar levels,  has learned that if I skip dessert during the pre-fast meal, I'm not so hungry in the morning. My spirit, never more in the moment, has learned that there's nothing so sweet as that first bite of a piece of challah after a day devoted to conscious non-eating. A day in which I've done my best not to think about what I might be missing.
 All photos are courtesy of Sara Dolin, whose baking skills far surpass her mother's ;-)