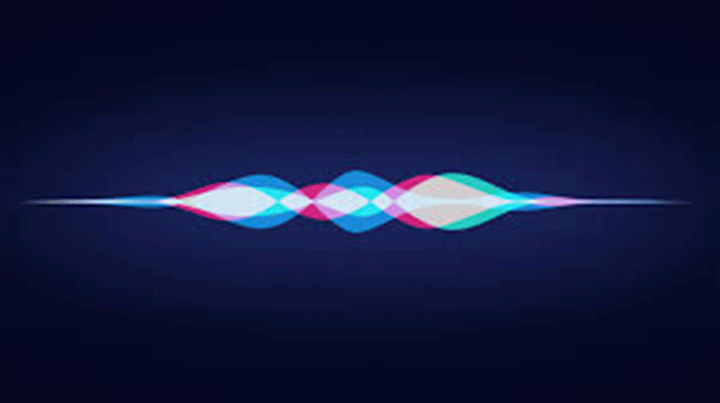 My husband does not own a cell phone. Repeat: he does not own a cell phone/does not want one. And truth be known he has reason to resist. He runs a business from home. When he leaves the house to do errands, etc., he does not want to be bothered.  From a standpoint of observing the almost obsessive level of connection cell phones foster, it's hard to disagree with him. Even if there's a little of the chicken-egg conundrum here—which came first: the need to be within a text's reach at a moment's notice or the device that made it all possible?—I'm convinced the ubiquitousness of cells phones is altering our neurology.  Sometimes I hear text beeps when there are none.
All of which makes it all the more charming, even amusing, that my husband seems taken with Siri.  Here's what happened.
We bought a HomePod, really for me.  If you listen to music as much as I do, you know there's a qualitative difference between analog and digital sound. I still listen to CDs, even LPs, but the convenience of streaming and/or downloading songs via services like Pandora and Apple Music gives instant gratification an edge.  Good speakers do a reasonable job of compensating for what's lost in the digitizing process.
Suffice it to say I've played with different speaker scenarios, with mixed results. Along comes HomePod, which, in the world of proprietary devices, would seem to be a good fit for my iTunes music library.
Indeed it is. But that dear husband of mine needs to test the limits of Siri. Initially he stands close to the speaker, leans In, learns quickly there's a protocol that begins with two words:
Hey, Siri.
Without that phrase, you may as well be talking to yourself.   Saturday Night Live did a hilarious spoof on geriatrics communicating with Alexa, Amazon's Echo equivalent to Siri.
Command recognition is indeed an art.
Husband:  Hey, Siri, do you like where we've placed you?
Siri:  It's homey.
He asks more and more questions. About baseball stats. Oscar winners in a given year.   He talks to her when he's cleaning up in the kitchen after dinner.
Husband: Hey, Siri,  how are you feeling today?
Siri: I feel good.
When the music is too loud for him, he asks her to stop. Apparently she thinks he wants to hear "Stop" by the Spice Girls.
He learns her limits, too.
Husband:  Hey, Siri, my wife is feeling blue. Can you do something?
Siri: Sorry. I can't help with that.
He takes the HomePod for a test run in his office. His employees (male) enjoy a female voice that provides music at their command and answers to trivia questions.  A request to play "The Huckabuck" from The Honeymooners initially stymies her. But she finally finds it, which makes him, and his employee, smile. Some dancing is in order.
Husband: Hey, Siri, thank you.
Siri: My pleasure, as always.
Just as they're getting used to the idea of Siri, we're hit with a snowstorm triggering a power outage that lasts for days. Fortunately for my husband, his reasonably tech-savvy wife has an iPhone that she sets up as a hotspot.  Oh sweet Internet! But, alas, no Siri, who has been programmed to stream music on a specific wireless network. I don't know that a workaround is possible or worth the time to figure out. Good old CDs are made for moments like this.
The moral?  I can leave home, reassured that my husband has a female presence to provide him with entertainment when I'm gone as long as our cable network is up and running.  But he really loves watching TV in bed at night, and the only way that's going to happen is if he gives in to the reality that a cell phone hotspot will let him watch Netflix on the (rarely used) iPad our daughter relinquished to him. More important for business purposes, he'll have his own backup phone (not mine) during those times (thankfully rare) when cable service is out.
So, Siri, my husband has many things he may or may never say to you. But you have, in a peculiar way, come around at an auspicious time.  The very same daughter who relinquished an iPad to her father has sent him an old iPhone. He may think he's never going to use it, but when cable power is out, he'll have his very own hotspot to get the Internet up and running.  And when the phone rings with calls forwarded from his business line,  he may not admit that the technology he resists has become his friend.  But he will answer the call.