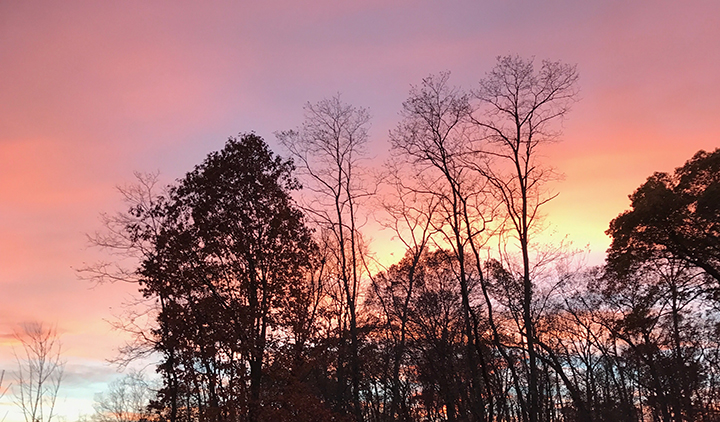 Thirty-two years ago today I got married. I was three weeks away from turning 35. My husband likes to joke that I had the date chosen when I proposed a few months earlier but that's not quite the case. Here's the way it played out:
We met in 1982, and I confess to having had that 'this is the one' feeling from the start. Old loves always keep a place in your heart—just play the song(s) you listened to when you were a teenager in love, or in your twenties and in love, and you know what I mean. But this love had something about it that spelled Let's Stay Together.
So, a few months shy of the two-year marker in relationship I kind of suggest maybe it's time we do something. He says, "you mean like get married?" I nod. Then I go into the bathroom and throw up. No joke. That would have been June. No hurry to set a date but I did want to get married in 1984. Do something life-affirming in a year forever marked as an ominous one. November (wedding) in New York had a nice ring to it.
A month and half ago my daughter propose
s to her boyfriend, who puts the heartfelt and humorous touch to it all on Facebook.
Fortunately, instead of experiencing her mother's OMG I-did-it anxiety, she gets a very special pair of shoes. He gets himself a wedding band from Tiffany. The engagement ring was a given, and I get the pleasure of delivering it when we're all together for Thanksgiving. There's a spirit to stones, and this one started out as a pendant my mother wore, then gave to me at a time when I was suffering. Now it gets to sparkle on my daughter's hand in a time of joy. My mother is long gone, but I can feel her kvelling.
'Sparkle' is not a word that readily comes to mind these day. 'Struggle' would be more like it. To hear those two words juxtaposed against each other puts me in a poetic mindset.
When I find myself in times of trouble Mother Mary comes to me . . .
Actually it's Pema Chodron I look to but we're talking metaphor here. And if I can't let it be, the least I can do is be with my struggles.
I struggle with even looking at news headlines. All those polls I've neurotically counted on during past election cycles! How could they get it so wrong this time around? Who needs explanations in hindsight? Why bother listening to the chatter of projections re: what to expect from the new administration? It's the wise Buddhists who remind us there is only the moment, here and now. Things change, times change, often in the most unexpected ways. So why the delusion of thinking there's reassurance in knowing what's ahead?
I struggle with a sense of purpose gone awry when political/global anxieties fuel personal ones. So I hole myself up in the room I call my treehouse, watching Justin Timberlake in concert. Can't say I'm a big fan, but he makes me smile, and he is a standout from those early boy groups my daughter and her friends were enthralled with, and this wonderful big TV has me going for the sight and sound spectacle it was meant for. Can I do this for the next four years?
I struggle with groundlessness When Things Fall Apart, and look to the spirit of Pema Chodron's guiding words re: being Comfortable with Uncertainty.
I struggle with what failure means, both on the personal front and the systemic one.
My reputation for being optimistic is not serving me well, even as I'm reminded this is no time to hide my head in the sand. Poetry is apparently going viral in the wake of deep disillusionment/shock/anger. Joshua Rothman tells readers How to Restore Your Faith in Democracy. Michael Moore gives us a Morning After To-Do List, Rebecca Solnit writes about How to Survive a Disaster, the Huffington Post offers up 18 Compassionate Poems to Help you Weather Uncertain Times, and the story that grips me most?
I go back to Andrienne Rich, What Is Found There: "The impulse to enter, with other humans, through language, into the order and disorder of the world, is poetic at its root as surely as it is political at its root." 
When do I stop moaning and groaning? Watching Samantha Bee helps a lot. Even Bill Maher, whom I avoided in the aftermath of the election, elicits a cynical smile. Then there's SNL rising to the occasion, Kate McKinnon at the piano with a resonant Hallelujah to remind us of all that we lost last week, and Dave Chapelle to remind us of how much we've missed him.
Besides, don't I have a wedding to plan? The wedding date is yet to be set, the venue not yet finalized but my daughter thinks the first dance with her husband might be to Hallelujah. Of course, I best her.
Go for Dance Me to the End of Love.